Our goal at Assure Home Inspection is to perform detailed
and thought out Home Inspection Services with
family/client safety in mind.
All of our employees are mindful, trustworthy, knowledgeable and experienced in their fields, and our pricing will always be competitive.
Serving Southern California's Kern , Los Angeles, Santa Barbara & Tulare Counties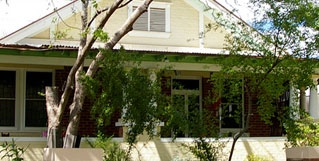 About Us
We at Assure Home Inspection are family oriented and treat our clients / customers as such. We take pride in our work ethics and business philosophies. We are certified through InterNACHI (International Certified Home Inspectors) and follow their standards of practice and beyond.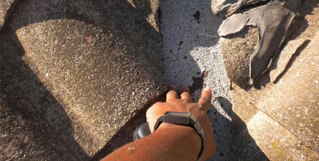 Certified Service
If YOU HIRE us we won't disappoint you!
E&O Insured
Certified Inspectors
We Answer Calls
Competitive Price's
Personal
Honest
Educated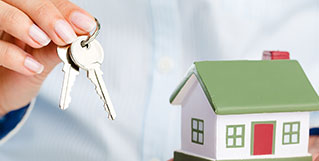 Reasonable Rates
Price may very depending on
Location
Square Feet of the home
Pool / Spa
Inspection Type
Additions or other buildings to inspect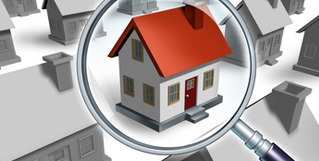 Reach us
Phone:
(661) 250-1135
(818) 878-0035
(805) 523-0135
Email:
assurehomeinspection@hotmail.com
Detailed Reports
Our reports are detailed and easily understood, Safety issues being on the first few pages. We also have a new "Request for Repairs / list" our clients can create a request for repairs document from our report, which realtors are able to use as an attachment to the California C.A.R. form (saves agents a ton of time).
A Word From Our Founder
"Ultimately, a thorough inspection depends heavily on the individual inspector and his own effort. If you honor us by permitting myself or our inspectors to inspect your new home, We guarantee we'll give you our very best effort. This I promise……." – Kirk Dirickson
Create Request List
Realtors! We have a new feature that will help protect your agents and their buyers from liability when they use our inspection company. You are now able to create a Repair/Request List for your Repair Addendum directly from my inspection report! It's easy and fast to do and has many advantages for your company. For instance, your agent and buyer can go over the request list over the phone and the agent can assist the buyer on what to request. It also allows you to help a new agent as you assist them on how to review the report and create a list. It removes liability by standardizing the process, so all parties are on the same page. No more re-typing from the inspector's report or re-wording the inspector's comments. It's an exciting time for us and this feature is only available when your agents use Assure Home Inspection!
Types of Inspections
Our Basic Inspection Types Offered:
Residential – A residential area used for housing. Examples of residential real estate include single-family housing, multi-family and mobile / manufactured homes.
Commercial – Property that is used solely for business purposes. Examples of commercial real estate include malls, office parks, restaurants, gas stations, convenience stores and office towers.
Industrial – All land and buildings either utilized or suited for industrial activities such as Production, Manufacturing, Assembly, Warehousing and Distribution.
Assure-It-Repaired – After the original inspection has been conducted, report has been received and repairs were made, for a small fee we will gladly come back and check those repairs and make sure they were done right!
We also offer:
Pre-seller Inspections (recommended if thinking about selling)
Partial Inspections (major components only)
The annual inspection program, (sign up to do anywhere from 1 – 4 inspections per year on your home, to ensure your home is up to par) must call for information.
Need Quality Inspection Service?
Simply Complete the Form Below and
We'll Get Right Back To You
Want to speak to someone? Call Now!
(661)250-1135 | (818)878-0035 | (805)523-0135
Home Inspection Service
We create easy to understand reports with color photos and an easy to read summary! Which can be viewed online and on a mobile device from anywhere in the world!
[gravityform id="1″ title="false" description="false" ajax="true"]
Serving Southern California's Kern , Los Angeles and Ventura Counties & Surrounding Areas